We do elf on a shelf. We started this tradition last year and have continued it this year. His name is Charlie and although he is an elf on a shelf, he is a well mannered family friend who does NOT make messes for mom to clean up.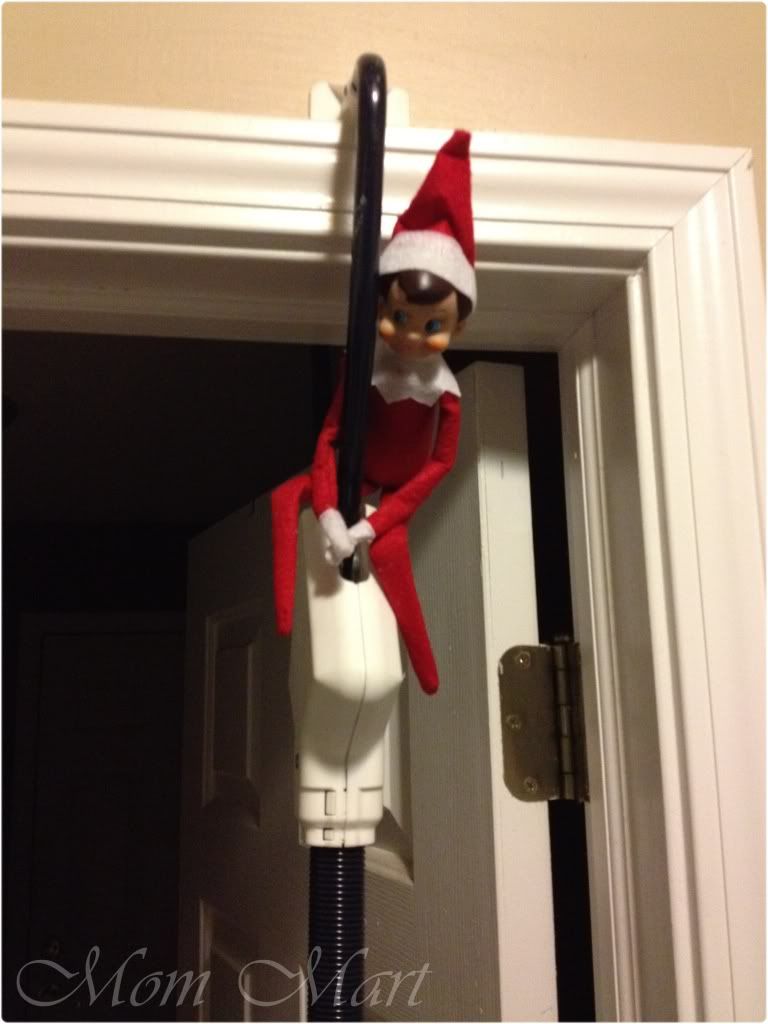 I know a lot of other people have mischievous elves in their homes. I have heard stories and seen pictures of elves making HUGE messes. Let me just say that if our family elf made a mess, he would clean it up or he would get the boot. This mom has a hard enough time keeping a tidy home with two toddlers running around; I do not do messy elves. #AreYouCrazy! What a rude little elf – making messes and pulling pranks I would not want my children to imitate. There must be a South Pole elf that visits other peoples homes.
Our elf Charlie does not make messes and he does not pull crazy pranks. Instead, he plays a game of hide-and-go-seek each day with my children. Every night he goes to see Santa at the North Pole and report on my children's behavior, both good and bad. Then he comes back and finds a fun hiding spot each morning. When the kids wake up they are extremely excited about finding Charlie.
While Charlie finds fun and interesting places to hide, he does not partake in South Pole behavior. He does not play in the cupboards and he does not draw on photographs. He stays away from the maple syrup – although I think this is difficult for him. He is a very well mannered North Pole elf who helps remind my children that Christmas is just around the corner and they ought to be good little boys. He is a well mannered elf and I would very much like to keep it that way.
Do you do elf on a shelf?