I have mentioned before how crafty my sister in law, Wendy, can be. She is super crafty and creative and artistic. I don't take my children to professional photographers because my sister in law has a fabulous camera and takes wonderful pictures. She also has the ability to manipulate pictures in a fun and innovative way.

I scheduled a photo session with Wendy back in December to take pictures of my family for an anniversary gift for my husband. The photo session was fun. Tiring, but very entertaining. The pictures turned out amazing... with the help of a little photo editing by Wendy. I never knew how hard it was to get three children to smile and look at the camera at the same time.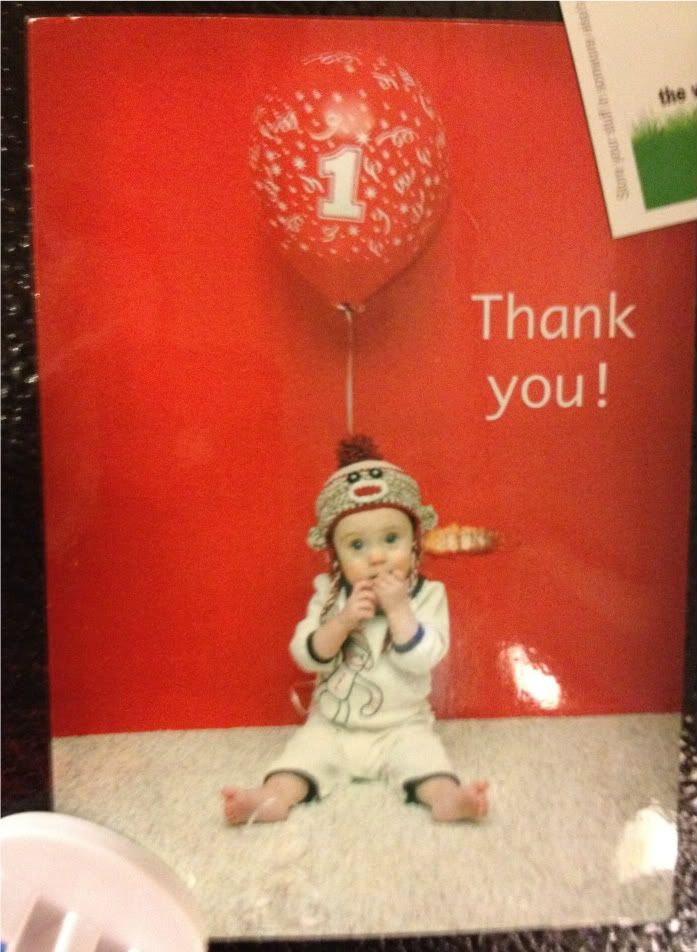 Just when I thought Wendy couldn't get craftier or more creative I received a thank you card from my niece's birthday party in the mail. On the front of the thank you card was a beautiful picture of my niece with a #1 balloon! Adorable!

It is the perfect first birthday picture. I now want to do this for my little guys! Too bad William will be turning three this year and I missed the boat on years one and two. Oh well... I can at least do it this year for Steven.

To top it all off it wasn't just any old thank you card, it was a postcard. My sister in law sent me a thank you postcard. She saved time on stuffing envelopes and she saved money on postage. I am impressed and totally plan on stealing this idea. Between Wendy and Pinterest I am set on inspirational ideas.
Now all I need is a great camera of my own so I can start really getting into photography!

Where do you get your inspiration from?
Http://MomMart.blogspot.com